Mother Concern| Health NGO in India| Every Mother is a Queen|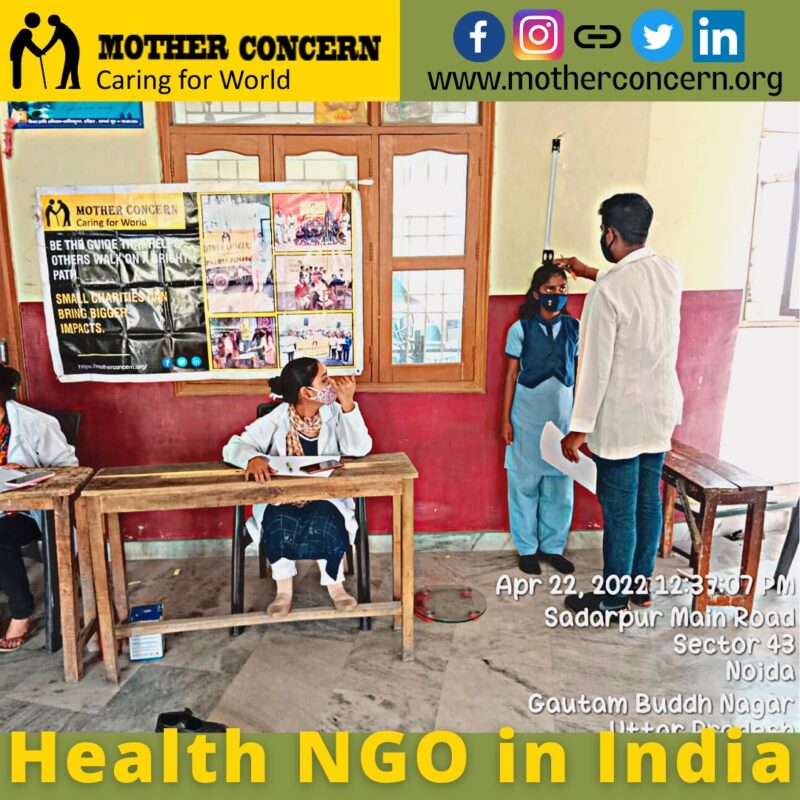 Mother Concern is a health NGO in India serving the women of society. We are working for the upliftment of women living in slums. We are focused on our mission to advance women's rights by meeting urgent needs. In today's busy world women are facing a lot of problems. We as a charitable organization trying to provide a healthy lifestyle to the Women of our society.
A healthy life plays an essential role in helping the energy in one's body. Giving better performance in every activity of life for a better tomorrow is important. A decent way of life limits the possibility of a lack of rest. And a person's body will receive every fundamental supplement to work.
Being healthy should be essential to your normal lifestyle. Continuing a healthy way of life can help prevent frequent infections and long-distance diseases. Having a good view of yourself and dealing with your well-being is vital to your confidence and self attitude. Adopt a healthy way of life by making the wisest decisions for your body. Mother Concern NGO promotes staying healthy.
Having great nutrition regularly is the first line of protection to avoid many diseases. We provide healthy, freshly cooked food in the slums to beat hunger and stay healthy. Maintaining a healthy lifestyle is the key to staying healthy. We promote healthy nutrition, diet via various counselling activities in slum areas also.
What is Health and why is it important in Human Life?
Well-being is the physical and metabolic products of the body. And its ability to adjust to the physical, mental, and social changes it brings with it. Wellness is something the opposite of infection. This implies the protection of the body from physical and mental issues. Well-being is that variable that helps a person to carry out his daily existence undertakings in a right and good manner.
A person's physical health means that all parts of his body are free from disease. Whereas mental and social health is the ability of a person to perform the social tasks assigned to him. Mother Concern a health NGO in India aims to create a healthy society.
How Mother's concern is a Health NGO in India promotes a healthy Lifestyle?
We provide freshly cooked food daily.
Mother Concern Provides vegetables and rations for the families.
Mother Concern provides safe drinking water in the slums which protects their health.
We promote the washing of hands before and after every meal.
We promote healthy nutrition, diet via various counselling activities.
CONCLUSION
Mother Concern a health NGO in India always comes forward to help the poor with their health. A good way of life remembers minor changes. Such as everyday tendencies and life schedules and the staple food you eat. Because the food you eat has a direct impact on your body and behavior. A healthy lifestyle provides better and more youthful skin, nourished hair, and prosperity. Normal exercise and proper eating habits are essential to get all the above benefits. If you need a healthy body, take care of fitness via straight and short walks. And also increase it by taking long walks.
For volunteering and supporting us, you can visit our website at https://motherconcern.org/. You can get daily updates from our social media platforms like Facebook, Twitter, LinkedIn, and Instagram.