Motherhood Care NGO| Mother Concern| Women Wellness Activities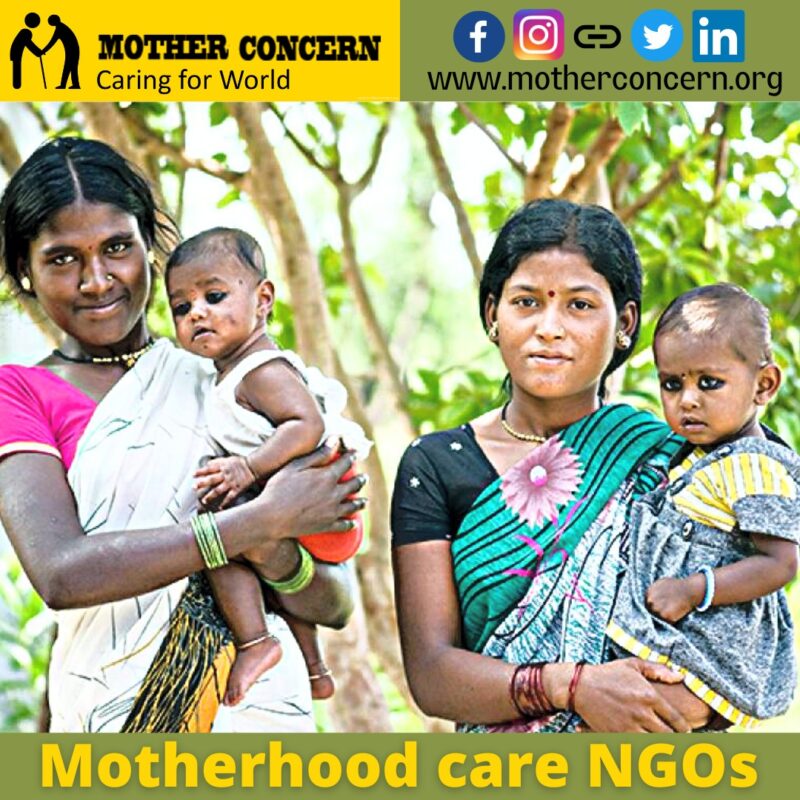 Motherhood care NGOs always come forward to help poor women in the city. Mother concern NGO initiates the various activities as wellness programs. We strive to provide healthy and happy life to the women of our society. For providing women a healthy life, volunteers of our NGO provide food to them. Many women single-handedly manage their family expenses. Our NGO pays special attention to the women in slums. Volunteers of our NGO help their families by providing necessities.
We pay particular focus on women living in slums. Our NGO distributes clothes and medicines in slums. Due to a lack of money, these people cannot afford the expenses. Our team of doctors visits the slums area and gives them medical assistance. Let's discuss what we do as a motherhood care NGO for poor women and young ladies:
Our NGO motivates young girls and women in society to live healthy lives.
Mother Concern NGO visits various schools in order to provide self-defense techniques.
A team of doctors regularly visits slums and examines the girl's health.
We focus on health problems because a fit body can do things better and work better.
Volunteers of our NGO promote meditation and regular exercise.
The case we supported in the slum as Motherhood Care NGO
During the pandemic, Mother Concern NGO supported a family who was in trouble. During food distribution, our volunteers meet a family who was in great trouble. One of the family members was very serious and needed oxygen support in the hospital. But, due to lack of money, they were not able to manage oxygen cylinders.
The mother of the children was very worried and then reached out to us for support. Understanding the urgency our NGO instantly provided the medical services. Helping the poor families for betterment and survival, we always come forward. This is the duty of every citizen to help each other in society. Together we can help everyone who is looking for our support.
Why support Poor people who live in a slum?
Motherhood Care NGO, Mother Concern is trying its best to fulfill all the necessary needs of the poor. Working with the poor and the needy helps them to discover their capabilities. Helping the poor and needy people is a good deed. It is the time to start building good habits to get better tomorrow. We work with various strategies to capture all problems related to women. Mostly women and girls of a family do the care work but definitely do not on ignoring themselves.
The main reason to improve the living standard of poor people is that this is right for them. The poor people and women both need to be empowered. We design every activity to improve the standard of living every day. Helping the homeless and helpless people is a noble act. Helping them with our full potential is the biggest challenge as we need your support too.
Mother Concern NGO had helped many young ladies in the town. You can check the work at https://motherconcern.org/. You can get daily updates from our social media sites. That is Facebook, Twitter, Instagram, and LinkedIn.