Mother Concern | non-governmental organization in India for the Needy
The mother's concern is a non-governmental organization in India for the needy. We are working day and night for their better future. We as an organization try hard to give these children and families every essential amenity. Our NGO need your support to help them. The Mother's concern is serving the needy and underprivileged children. Mother concern works in partnership with women's organizations for their safety.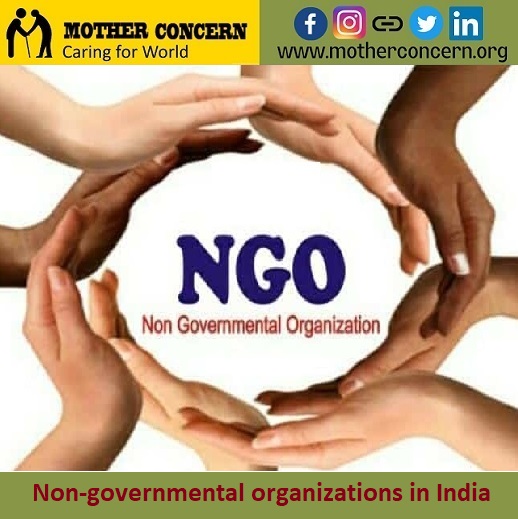 Our NGO for mothers provides resources and training to women in Delhi. We have saved the life of many girls on the roads of Delhi/NCR. Mother Concern volunteers provide the necessary support to women and girls of Delhi/NCR. We support children and families to speak up for themselves. We make them aware of various kinds of government schemes too.
Our Mother Concern NGO provides accommodation facilities to the women of Delhi/NCR. Several women are forced to live outside their houses. Isn't this is bad that the parents who do many things for their children, children treat them like a burden? A mother's arms are said to be the safest place for her children. Unfortunately, some children leave them alone on the roads to live. Our volunteers conduct night watch and help these Mothers. Our NGO is one of the best non-governmental organizations in India for helping women in their upliftment.
Some of the measures we follow are:-
Meeting the goals of women and ladies
We help the Women and Young Ladies on the streets of Delhi. Mother concern works with a long-term vision of social justice. We strive to provide every essential for their better survival.
On daily basis, we feed approximately 1000-1500 women and children. Many women and children sleep hungry stomach every night. We feed them with nutritious food which helps them in bettering their immune system.
Our NGO provides facilities for women and children. We help mothers to live happily at various Rehabilitation centers.  At that time these children and their families live outside. We provide them shelter and warm clothes to protect them from the cold.
Mother NGO provides education to the young girl child from primary to high level if they are laborious. We encourage families in rural areas to send their girl child for getting an education. Educating a girl child can uplift the condition of the family. We encourage people for women's empowerment.
Mother concern distributes clothes to the old and deprived section people. Along with, clothes we distributed blankets, caps, and other stuff to protect themselves from cold.
We provided medicines to the needy. Along with the needy, we make available the supply of medicines, syringes, blood to the hospitals.
We work for the holistic development of society. Mother Concern is one of the best non-governmental organizations in India helping persons in need. The best way to show your support is by donating. We as an NGO ready to help the needy 24*7 in their bad situations. Support our work and share our work on your social media platforms.