Registered NGO: Mother Concern | Inspiring Gender Equality in society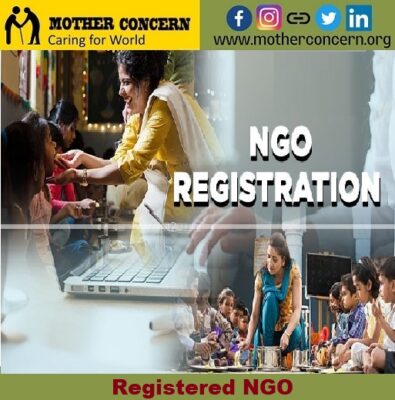 Mother Concern is a registered NGO for the safety and security of women and girls of Delhi. Our NGO has served them since 2013. The Mother Concern NGO is concerned about women's and girls' health and reproductive rights. We as activists provide necessary supplies to the women in need. Our Organization amplifies the voice of women and young girls. Empowering them will contribute to the upliftment of society. This strengthens the impact of women's health and promotes social movements to transform society.
The Mother Concern NGO provides resources and training to mothers and women. We work hand in hand with society for welfare. To fight hunger, we feed approximately 2000-2500 individuals in the Delhi/ NCR region. We are proud to announce that we are gradually increasing our reach. To the various villages and cities near Delhi/NCR region. The organization addresses the problems, difficulties, and upliftment of society.
This registered NGO promotes women's empowerment and brings gender equality to society. Gender Equality prevents cruelty to women and young girls. It is fundamental to monetary affluence. Social systems that treat women and men as equals are safer and better. Gender Equality is common freedom that every individual should get.
Why Gender Equality is Important for a society? | Registered NGO
It brings better medical services
Research definitely shows that, as a general rule. Women tend to have more dire diagnostic thoughts than men. There are many reasons behind this, including lack of training and low livelihood. Clinical investigations suggest even more dire views of sexism in the local area. Diseases that affect women more than men (for example, chronic pain conditions). Sometimes the experts also do not take good care of them. Women are equal same as men that is why we promote women empowerment.
It is great for the economy
The influence of women is not limited to individual organizations and associations. It focuses on showing that expanding women's interest in the economy is great for the economy. In the OECD nations, if women's organizational productivity increases it is good. Then there is an increase in GDP. Equality pay, holes wind up costing the economy for betterment.
Kids are better
When women settle on their own regenerative decisions, they pay better attention to their children. With the same payment options as men, mothers can provide for their children. With schooling, medical care, and better food. Concentrations additionally show that lower infant mortality is connected with more significant levels of education. Children raised in situations like orientation will show improvement. As compared to children raised with imbalances.
It minimizes Poverty
The poverty rate is most notable among younger individuals. As men and young women, the Gender Equality in need becomes larger. This is justified because young women do not receive the same schooling. And open positions as men, and when young women get along. They often do not work. Gender inequality keeps women and their families trapped in patterns of deprivation. Whenever women receive better instruction, medical care, and open positions. They can flourish very well.
Our registered NGO tries to solve all the above problems. By giving them equal opportunity in society. We had supported people in need. But we urge our readers and donors to keep supporting us for the welfare. For more details about the helped cases and recent cases, you can visit our official website https://motherconcern.org/. For daily updates do follow our social media platforms like Facebook, Instagram, Twitter, and LinkedIn.