Women NGOs| Mother Concern an NGO for helping the women of our society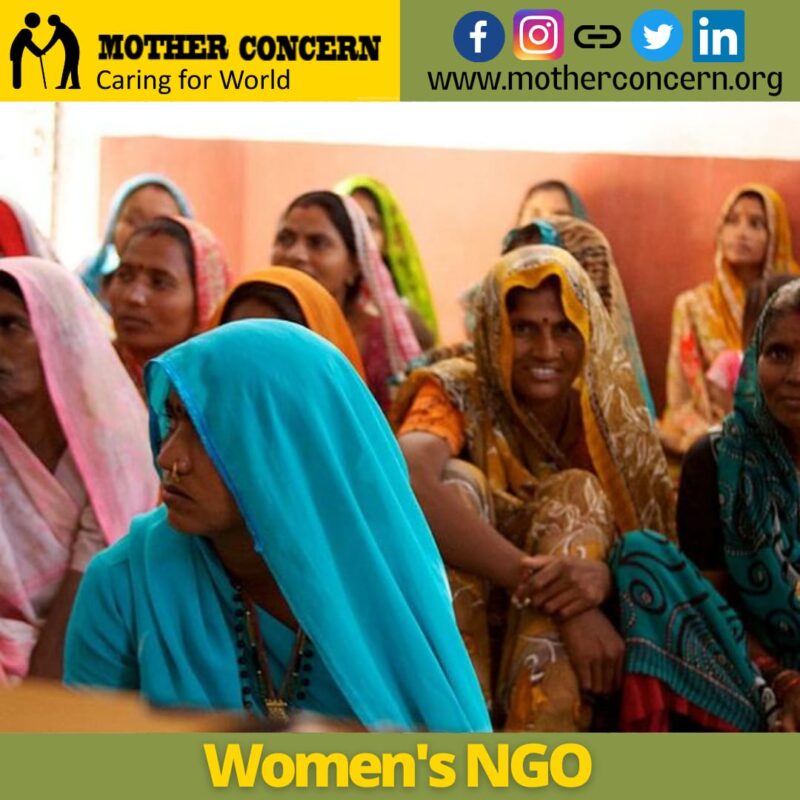 Mother Concern is a women's NGO helping the women and young ladies of our nation. Encouraging women's empowerment in society is the main goal of our organization. Mother is the root of any family and we as an NGO safeguard these roots. Women or mothers in our houses bring all out from them and ask nothing in return. This should be our duty that they should be loved and should be taken care of. Without women, can anyone imagine a family? The answer to this will be No, that is why this becomes our duty to make women feel safe and happy.
The world has moved toward equality of women, and our NGO is also aware people towards women's empowerment. Women and young women continue to face isolation and abuse in all aspects of the world. Providing women and young girls with equal access to everything like men. Like education, medical services, good work, and political & financial dynamic cycles. This will lead to sustainable economies and benefit the social order and mankind at large.
The girls had shown their excellence in almost every field. Women now work as great doctors, engineers, politicians, and many more. Women empowerment helps the society along with the women themselves. Mother Concern women's NGO promote gender equality in society. Women empowerment and gender equality into society lead to better economic growth. Women empowerment had reduced the number of child marriages and increased the number of school-going girls.
Some facts and figures related to women globally:-
Internationally, 750 million women and young women were married before the age of 18. In 30 countries at least 200 million women have undergone Female genital mutilation. FGM involves the partial or complete removal of the external female genitalia. Or various lesions of the female genital organs for non-clinical reasons. The training has no medical benefits for young women and girls.
In the 30 countries that focused on training, the FGM risk rate for young women aged 15 to 19. Increased from 1 in 2 women in 2000 to 3 in young women in 2017.
One in five women and young women, including 19% of women and young women aged 15 to 49. They have experienced physical as well as sexual cruelty by a partner in recent years. But, there are no rules in 49 countries that protect women from such wickedness.
SUMMARY:
These are the data that show that women need to be empowered and educated to save from all the inequality. Despite there being real barriers to access and control of these assets, women play an important role in the administration, security, dual behavior, and use of common assets as clients and teachers. Till today Mother NGO a women's NGO had helped many women and children in Delhi/NCR. You can look at our work on our official social media platforms. Like Facebook, Instagram, Twitter, and LinkedIn. Visit our website for reading more such blogs and articles. Come together and support us in helping others.