Mother Concern a Women Help NGO for their better Survival
Our women help NGO is working day and night for the betterment of women's survival. Gender equality is what our nation is craving for a long time. But now the thought has changed as it is contributing to the upliftment of our nation. Gender Equality leads to human development and the development of the Nation. India is a country that is full of appreciation, but unfortunately, lacking in the case of gender equality.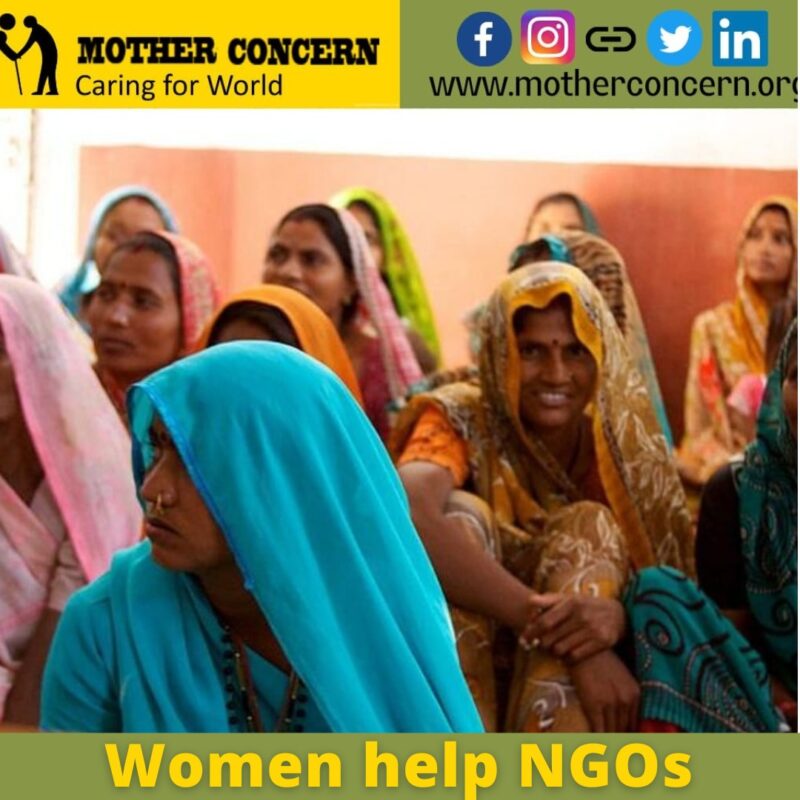 We have women in every house. Most women who are mothers are generally homemakers. Being a homemaker is a tough job than you can think. If you are working in any job whether private, government or as an entrepreneur you will get leaves. But when you are a homemaker then are no Sundays or Saturdays. If there is a festival or any occasion you have seen your mothers working more than normal days. She is also a human and should be treated like that. She is not a robot that she will never get tired of.
Being women help NGO we work 24*7 to help them out. Whatever season or festival it is we work for them in giving them relief. We visit slums with food and sweets and help them to enjoy their festivals to their fullest. A mother never gets her "Me" time as she is always concerned for the health and happiness of her family. We make sure that they equally enjoy their health and happiness.
For us, Equality means providing the same level of service & satisfaction to all people. There are thousands of problems that a mother faces but look at her how selflessly she made every happy. Mother is the purest soul you will ever experience.
What does Mother Help NGO do?
Healthy food is an important engine to propel students and workers out of poverty. Lack of food makes the human body vulnerable and they are unable to work. To meet their daily need we came up with an initiative " Aahar- Food Distribution Drive".
Women help NGO distribute food to slum women and children almost every day. During festivals or birthdays, whatever happiness comes to us, we celebrate with them. They are like our family members and their problem is our problem hence we try to resolve them. Resolving their problems makes them happy and that makes us happy.
Education is important for the development of society as well as for our nation. In support of this, our volunteers educate children to better their life in the future. Most of the children get engaged in child labor due to a shortage of money. Through education, we can decrease the percentage of child labor in India.
According to data, in the future, there will be 16.8 million more children aged 5 to 11 in child labor in 2026 than in 2016. Because of the pandemic, the %age has increased and ruining the future of children. These are the families who suffered the most due to the Covid Pandemic.
    Women's Hygiene and safety
This is especially ignored by the females living in slums. Women's health is very crucial as they are the roots of their families. Their ignorance leads to an invitation to dangerous diseases. Due to inadequate facilities and less income, they ignore their health and hygiene.
Volunteers of women help NGO visit slums and distribute women's hygienic kits. These kits contain sanitary pads and vitamin capsules, to help them. These will protect them from diseases and give them strength for their work.
Summing Up: –
Helping the poor in their survival is the best thing you can do for them. Our women help NGO is trying to help in every possible manner. We hope you will now take extra care and attention to your mother. You can look at our work on our website https://motherconcern.org/. Follow us on Facebook, Instagram, Twitter, and LinkedIn for daily updates