Mother Concern: NGO Services| Mother is our first and forever friend
There is nothing as powerful as a mother's love and nothing as healing as a child's soul. Mother has always been by our side since we were so small. Whenever we needed her she is always found to be known on her own. No matter what age but we always need our mother. Mother concern provides their NGO services focusing on women and a young girl of Delhi. Mothers are like buttons, they hold everything together. A mother's love is always with her children. Losing her is the deepest sorrow a heart can feel. Loving her is the same live devotion to god. God can be everywhere with everyone all the time, so they created mothering. Our NGO serves mothers who are helpless and alone, wandering here and there for their survival.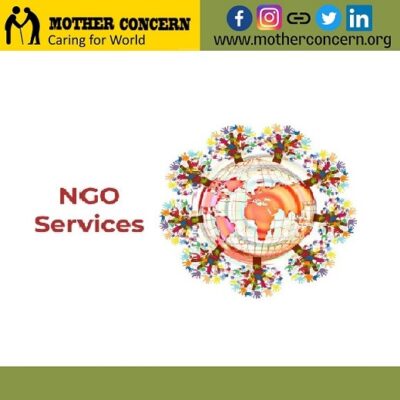 Mother concern contributes to women empowerment and works in partnership with women's organizations. We provide our NGO services focusing on issues related to health and reproductive rights. We provide necessary basic education so that they can gain a place in society. Our activists support the issue of women on a global level. Mother concern understands that women in the face of despair and carelessness have an understanding of the kind of help they need. They all need resources to address those issues. In addition, we can help projects into habits that respond to the needs and perspectives of adjacent organizations. Likewise, this is possible by initializing resources quickly and efficiently.
The Mother Concern works
The Mother Concern works on the vision to understand the interpersonal relationships between various issues which may affect their lives. Our NGO is working on strengthening the life of women and children of our country. We are trying to make society a better and safe place to live. We are promoting gender equality, where women and men should be treated as equals and get equal opportunities. Women outside are facing a lot of problems in making their place in society. A lot of villages still have the same mentality that girls should not be going outside the country for getting higher education, not getting high paid or even equal salary for the same post a man is doing.
We are planning more activities for a young girl by providing them self defense classes so that if in case, they face any trouble they can protect themselves. Along with young girl safe defense our NGO services include teaching them painting, tailoring, beauty, culture, so that in case they didn't get an education then at least they can get a skill to earn money. Mother's concern strives to provide economic independence. With our efforts, we acknowledge that we want to save them from falling prey to the backward mindset. Women empowerment program is the focus area of ​​our work. Our NGO for women in India, Mother Concern guarantees better opportunities for endurance to the disadvantaged women living in the less privileged areas of the society.
You too can volunteer with us, and do share our stories on your Facebook, Instagram, Twitter, and LinkedIn. Donate to help us to continue our Nobel work. You can view our work on our website https://motherconcern.org/